Softball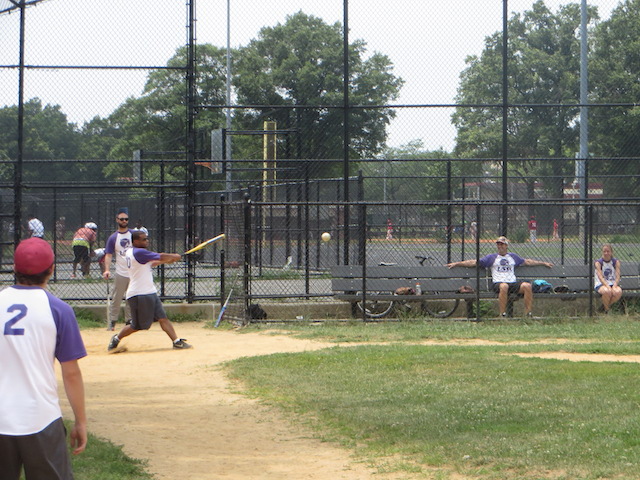 UNITED SPORTS COED  SUMMER SOFTBALL LEAGUE 2017
Format: Coed Softball (Men & Women)
Season: Summer (April– August)
Location: Prospect Park, Brooklyn
Games: 8 regular season games and possible playoff
Day/Time: Sundays between 9:00am – 2:00pm
Cost include: Referee fees (During reglur season), Admin Fees, Park Permits, Equipment, additional charge for game shirt
Playoff Responsibilty: Teams who qualify into the 2nd round playoff will pay umpire fee of $25. Championship Game the league will pay the umpire fees.
Level of Play: Casual
Space is Limited: We can only hold 12 teams Max
Team Registration Fee: $1,400 which includes 8 reg season games, umpire fee Throughout Season and field equipment. $200 additional for game shirts (15 game shirts) $15 per shirt (Call if interested)
Individual Player Fee:  $150 which includes everything above and will play with the in-house team. We can only hold 14 players max in the in-house team.
Prize: Super League Team Trophy, Individual Plaques or shirts, $100 donation to team cause and 45% off next season. B division prize is Team Trophy, $100 team cause.